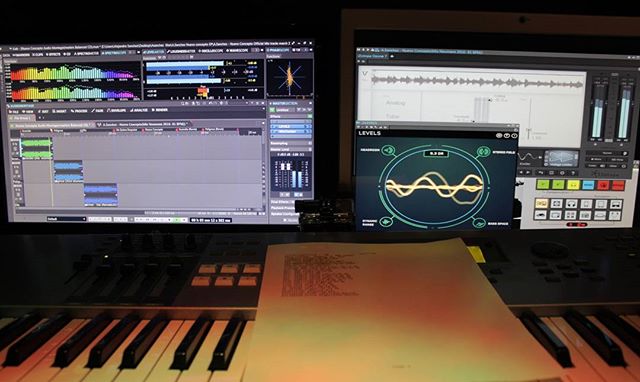 Now that the two lead singles '' Peligrosa'' and 'Incendio'' have been released, A.Sanchez is shifting his attention towards mixing and mastering the final songs of his upcoming EP ''Nuevo Concepto''. 
Q- What motivated you to start this EP album project in the first place? 
A- Making an album has always been a dream for me. The thrill I get from writing, producing, mixing and mastering refreshes my soul. Some of the tracks that I have selected for this EP have been sitting on my external hard drive for years. I need to expose and revamp those songs first before I can move on to newer projects... like a full album. 
Q- Does the album fit into a precise musical genre, or does it have elements from various styles? Who are the major influences? What is the most original idea for this album? 
A- I consider it to be a Latin Urban album because there are reggaeton, dancehall, Hip Hop, trap and EDM elements in it. – Influences: For Latin urban: I am a fan of Daddy Yankee, Don Omar, Nicky Jam, J.Balvin. Production wise: Luny tunes, Mambo Kingz, Musicolo y Menes, Eliel, A&X,Tainy Sky and Mosty... Many more artists should be mentioned here. I grab what I like of each and tweak it to make it my own style.- The most original idea is that I am involved in all the aspects of the album from songwriting to the final mastering stage. 
Q- Are you emotionally attached to a song(s) in particular? Do the lyrics reflect those moments? 
A- I wrote ''No quiero despertar'' and ''Nuevo Concepto'' when I was struggling with personal problems. I was questioning my relationships and life in general. So Yes the lyrics reflect very well that time. 
Q - Why the title ''Nuevo Concepto'' ? Is there a pattern in the structure of the album? 
A- It's a way of introducing myself as an artist and to pay homage to my cultural background. It's like gathering the past and the present to see how the future will unfold.
.